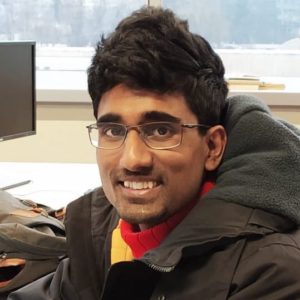 Sauradeep Majumdar being crowned FameLab International 2020 Champion!
Sauradeep, a doctoral researcher from École polytechnique fédérale de Lausanne (EPFL), secured the top spot in FameLab International 2020 after beating off strong competition from 19 scientists in the semi-final and final.
Many congratulations Sauradeep!

In his winning talk, he explained how scientists in PrISMa are working to combat climate change by making new materials that can capture carbon dioxide molecules better than others.

Read the full story here and enjoy Sauradeep's winning talk below!